How to register and deposit on 31Bet Casino from Germany
November 8, 2022
598 Views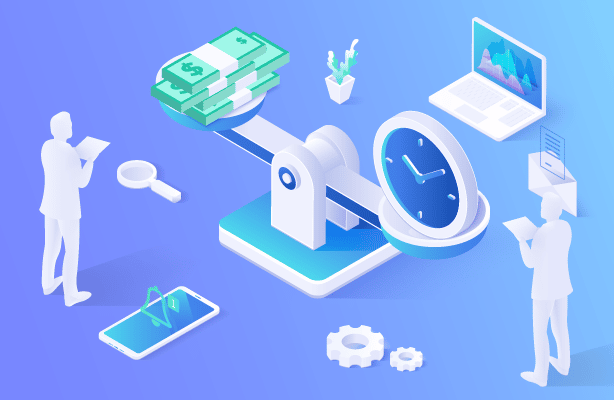 3

Minute gelesen
Upon joining the international gambling industry in 2022, 31Bet casino has already gained players' interest, love, and respect, and there is no doubt that this online casino has a bright future ahead. By offering quality online casino products, 31Bet guarantees unlimited fun and excitement for everyone who decides to join this grand, new online operator.
Even though 31Bet casino welcomes players from all around the world, this specific guide serves the purpose of thoroughly describing the registration and depositing process, particularly for German players. So, let's not prolong the introduction any longer and get to the point, shall we?
Sign-Up Process
Registering on 31Bet casino's website from Germany is a simple, easy, uncomplicated procedure, which takes only a few steps and can be completed within a couple of minutes. Let's start from the very beginning:
Visit 31Bet casino's website – www.31bet.com
Find "sign up" button
Click on "sign up" button
This should take you to the registration page, where 31Bet welcomes you to their casino, and here you can see a sign-up form consisting of general informational sections, all of which should be filled out properly. This MGA-licensed operator pays a great deal of attention to player protection and authenticity; therefore, make sure to fill out these sections with only correct, valid, and the right information.
Type your real First Name
Type your real Last Name
Choose your date of birth: date/month/year
Write your valid email address
Choose "Germany" as your location
Make sure to carefully write your "Personal Number/Identity Card Number"
Type your "City" of log-in
Type your exact address
Type your phone number
Choose your preferred gender
Choose your personal "Username"
Choose your favored currency (ex. EUR)
Create your password
Confirm your password
Make sure to check 31Bet casino's General Terms and Conditions box out
That's it – you have successfully registered on 31Bet casino
After your click "Finish Registration," 31Bet casino will send a confirmation email to your email address, which you indicated in the process. Visit your email account, find the email sent from 31Bet casino and click on the confirmation link. Now, you can successfully enter your personal account on 31Bet casino and start your comprehensive gambling journey with this MGA-licensed online operator.
Deposit Process
Just like the registration process, depositing money on 31Bet casino is just as easy and without any hassle. Again, there are a few simple steps you need to fulfill before you start betting on your favorite games, and I am here to guide you through this process as thoroughly as possible.
Firstly, after you are already logged in to your personal account, find the "My Account" button at the top right side of the website and click on it. The click will take you to your personalized account page, where you will see sections like Personal Information, Change Password, Account Verification, Responsible Gambling, Deposit Money, Withdraw Money, Transactions History, and Bonus. Since we are here to learn about the "Deposit" process, let's go ahead and click on the "Deposit Money" tab.
After you are in the Deposit Money section, you should see payment methods, which can be used to deposit funds at 31Bet casino. Your options are:
Deposit via VISA/MasterCard
Deposit via EMerchantPay
Deposit via SafeCharge
Deposit via MiFinity
Deposit via Skrill
Deposit via Neteller
All these deposit methods have a 0% transaction fee, and the minimum deposit for all these is 10EUR (or the equivalent of 10EUR in other currencies).
For example, let's choose the "VISA/MasterCard" option for depositing:
Write the amount you wish to deposit in the "Amount" section
Click on "Deposit"
The click should take you to the final confirmation page, where you'll have to put down your VISA/MasterCard details and finish the depositing procedure.
Make sure to carefully write your "Card Number"
Make sure to carefully write your card's "Expiry Date" (month/year)
Make sure to carefully write your card's "Security Code"
Note: all these 3 above steps indicate required fields, and they are marked with a red *
After you are done filling out your VISA/MasterCard details, make sure to click on "Pay Securely," and you are officially done. The deposited amount will appear on your account funds, after which you are free to start betting on your favorite games without any limits.
31Bet Casino Ohne Limit