Curacao License by Curacao E-Gaming
The first thing you should know about Curacao Gaming Licenses is that they are neither provided nor regulated by the Curacao government. Both – offering the licenses and supervising their proper use is Curacao E-Gaming. Curacao E-Gaming is one of the oldest and one of the most respected providers of regulated E-Gaming services. It also is a well-known online gambling license provider that offers its services outside of Europe. Curacao is a true veteran in the gaming industry, as it has been operating on the market since the 1990s. Unlike some other gaming license providers, what is surprising about Curacao, is that the requirements to get a Curacao license are considerably easier and not excessively time-consuming. Its gaming license offers one E-Gaming license that practically covers everything, including games and services of skill, betting, lotteries, chance, and casinos.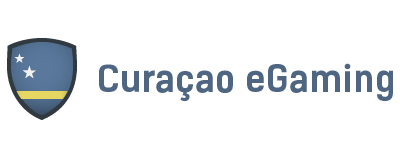 Curacao License Casino Safety
Curacao licensed casinos are considered to be safe and trustworthy in the industry because this trusted institution has been providing iGaming license and information provider compliance services to some of the most qualified and well-respected casinos on the market since 1996. Being one of the oldest and, dare I say, most politically stable providers of regulated gaming services, Curacao managed to gain an intact reputation that is respected by some of the most well-known online casino operators and providers of services.
To further prove their trustworthiness, Curacao closely supervises the casinos that hold their gaming license. The casinos that take advantage of the licensing authority have to undergo a continued audit in order to ensure that they abide by the laws of Curacao. In short, should an online casino operator happen to acquire a license from Curacao, it will automatically say to the players that this online casino is safe, secure, trustworthy, and completely legitimate.
Here, we provide you with several important, must-know points about Curacao license:
This E-Gaming license organization is known for being one of the world's oldest and reputable gaming licensing jurisdictions.
Curacao has quite favorable tax rates compared to other licensing jurisdictions.
A single offshore Curacao gaming license allows a company to be involved in Casino, Betting, Poker, Lotto, and other gaming-related activities, without being asked to obtain one additional license for every single individual product.
The cost of acquiring a Curacao license is relatively lower than in other license providers.
The regulatory policy of Curacao license is less encumbering of business which allows operators to act more freely.
And last but not least – one of the most important points when discussing the Curacao license is that its IT infrastructure offers a vast range of services for E-Gaming operators. Those services include high-capacity private racks, custom dedicated servers as well as several other hosting options, private cloud services, etc.
Curacao License Casino Payments
I am sure, you would agree that the payment methods an online casino offers to its customers play a huge role in its credibility. These methods must account for fast, safe, secure, and flexible monetary transactions. Deposits should be easy and quick and should never take more than several minutes, and most importantly, withdrawals should be 100% convenient. Now that it's said – one of the strongest aspects of casinos that are licensed by Curacao is that the license comes in the form of multiple payment options. Most of the online casinos licensed by Curacao use some of the most reliable and trusted payment methods out there. These payment options include E-Wallets such as Neteller, Skrill, Euteller, Credit and Debit cards, Cryptocurrencies such as Ethereum, Litecoin and Bitcoin, and many other.
However, it is not all comfortable, diverse, and flexible when discussing the payment and winnings at the Curacao licensed casinos. One of the major disadvantages of playing at the Curacao licensed online casino is that your winnings are taxable. For example, you would need to pay approximately 30% of your winnings (if you are playing Scandinavian casinos that are Curacao licensed) and win more than 10 Euros. Besides, you have to always report all profits to the Tax Agency by contacting them and asking for the proper documents to fill in all the details about the money you won at the foreign casino, licensed by Curacao.
Games to play in Curacao casinos
One of the best features of having a Curacao gaming license is that you only need to apply for one license for all type of games and don't need to undergo the trouble of acquiring different kinds of licenses for each gaming category. With Curacao E-Gaming license comes a vast variety of services that covers almost all genres of gaming. These gaming categories are:
Sports Books, Sports Betting, Betting in general;
Video Bingo, Casino Games, Slot Machines, Video Slots, Video Poker;
Poker, Table Games and other card games;
Raffles, Lotteries;
Rummy, Games of Skill, Back Gammon, several board games, etc.

Curacao license – Final words
Let's be completely honest – you cannot think of anything that is unambiguously good and advantageous, right? Everything has two sides and usually, everything has its pros and cons. Curacao gaming license is one such thing. Despite its reputable history on the market and Curacao is a licensed provider for some of the world's most respectable casinos, there are some disadvantages that should be taken into consideration.
Firstly, your winnings are taxable at Curacao licensed casinos, secondly – it has a rather unpleasant reputation when it comes to licensing operators, resolving disputes, and offering customer support. This may be caused by Curacao's relatively easy licensing procedure. In the past several rogue casinos have successfully managed to acquire the authorization and have caused problems for their players. But the good news is that such rogue regulators have not been able to operate for long as Curacao has learned from its past mistakes and this regulator has become stricter that identifies such casinos and stalls their operations.
If you want to read more about how modern Curacao license compares with some big names on the market, like Malta Gaming Authority, Read this article.
Despite all the controversies and problematic, taxable winnings situations, Curacao licensed casinos are still some of the most well-respected, safe, secure, and trustworthy operators currently on the market.
---