MGA VS Curacao – Who would win?
MGA vs Curacao is quite a frequently addressed topic by industry experts. Well, considering the fact that you are reading this, you obviously are either already familiar with online casino licenses or just now researching the topic. When it comes to online casino licenses, Malta Gaming Authority (MGA) and Curacao Gambling licenses are two of the most known names on the market. Albeit, those two have several major differences in quality and trustworthiness as well as some similarities which I will try to summarize down below as shortly and clearly as possible.
A brief summary of MGA
Malta's Gaming license is broadly known and seen as the world's safest gambling license because of its very challenging, demanding, and thorough requirements. In order to get Malta's Gaming license, the applicants are required to give a detailed description of their business practices to the MGA. Not only the process of acquiring the MGA license is extremely complicated, but keeping the license is every bit as hard as getting it.

Malta Gaming Authority constantly keeps its licensees under close supervision, monitors operators that hold the MGA license, ensures that all games are fair and reliable, protects the players (including their account balances), etc.  It is not guaranteed that once a casino acquires the MGA license, it will indefinitely have it – it's quite the opposite, actually. The MGA license has to be renewed once every 5-10 years. Thus, a casino needs to be constantly keeping up with MGA quality standards in order to preserve the license.
A brief summary of Curacao license
Curacao Gambling license is one of the oldest providers of regulated E-Gaming services. It grants only one type of online gambling license, which can be used to offer a variety of gambling products such as sports betting, skill-based games, bingo, poker, etc.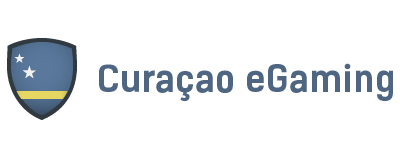 Curacao also is a well-known online gambling license provider that offers its services not only in Europe but outside of European territory as well. Curacao is truly a veteran in the gaming industry, as it has been operating on the market since the 1990s. However, unlike MGA, what is surprising about Curacao, is that the requirements to get a Curacao license are significantly easier, hassle-free, low-cost procedure and not excessively demanding or time-consuming.
MGA vs Curacao – Customer service
Let's briefly compare the quality of customer service between the MGA and Curacao licensed casinos, shall we? MGA has an almost unstained reputation when it comes to the customer safety, security, or provider's approach in resolving problematic disputes. When you visit the official website of the MGA license, you can find an entire section about responsible gambling, player protection, and the prevention of problematic gambling.
Online casinos that hold the MGA license have to provide complete and thorough information about responsible gambling for their users, which can be extremely helpful for the customers. In addition to such resourcefulness, whenever you have a problem or even a single complaint regarding any issue, you can directly approach the MGA customer support, and they will resolve that issue at their earliest possibility. Wonderful service, isn't it?
As for Curacao license – it has a rather unpleasant reputation when it comes to licensing operators, resolving disputes, and offering customer support. Even though the online casinos with Curacao gambling licenses are required to warn their players against the damaging effects of online gambling and to encourage the customers to gamble responsibly, it is not as monitored and controlled as in the MGA licensed casinos.
However, learning from its past mistakes, Curacao tries its best to better the process of providing good customer support. You can also personally approach Curacao customer service and get the assistance you need to resolve your gambling-related issues.
Thus, in the matter of the general quality between these two gambling license providers, I think it's safe to say that the MGA license has far superior customer service/support than the Curacao license.
MGA vs Curacao – Winnings and Payment Options
Paying tax fees for your winnings? I don't think anyone would want that, right? Well, the unfortunate thing about Curacao licensed casinos is that your winnings are not tax-free. One of the major disadvantages of playing at the Curacao licensed online casino is that your winnings are taxable. For example, you would need to pay approximately 30% of your winnings (if you play Scandinavian casinos that are Curacao licensed). Rather unpleasant, isn't it? However, betting and winning at MGA licensed casinos are much easier and absolutely free of any unnecessary payable fees.
Gladly, when it comes to payment method diversity – both licenses come with a great range of payment options, which you would agree, is one of the major comforts you expect your online casinos to provide. From Credit and Debit cards to multiple e-Wallet options to paying in Cryptocurrency – both MGA and Curacao licenses online casinos got a vast majority of possible payment options for you.
Another popular name that frequently comes up when discussing MGA and Curacao licenses is the United Kingdom Gambling Commission (UKGC) license. The UKGC is responsible for supervising and regulating all types of gambling-related business, including sports betting, bingo, arcades, lotteries, and, of course, casinos that operate in Great Britain. In order to acquire and then keep the UKGC license, these institutions must comply with the rules required by the UKGC. 

MGA vs Curacao – Conclusion
To briefly conclude all the above – even though that the casinos which hold the Curacao gaming license cannot provide tax-free winnings to their players, and yes, some of them have been involved in quite complicated disputes and controversies, there definitely are casinos with Curacao license that are safe, reliable, reputable, and secure to play in. You will find all the necessary information about these casinos on our website. But … Most definitely, MGA-licensed casinos are much better than those that are licensed with a Curacao gambling license.
MGA casinos are the next level of security, safety, trustworthiness, and reliability. As often said about MGA licensed casinos – having an MGA license directly translates to TRUST. Do I need to say anything else? The reputation says everything itself.

---