Update on How To Remove Oasis Player Ban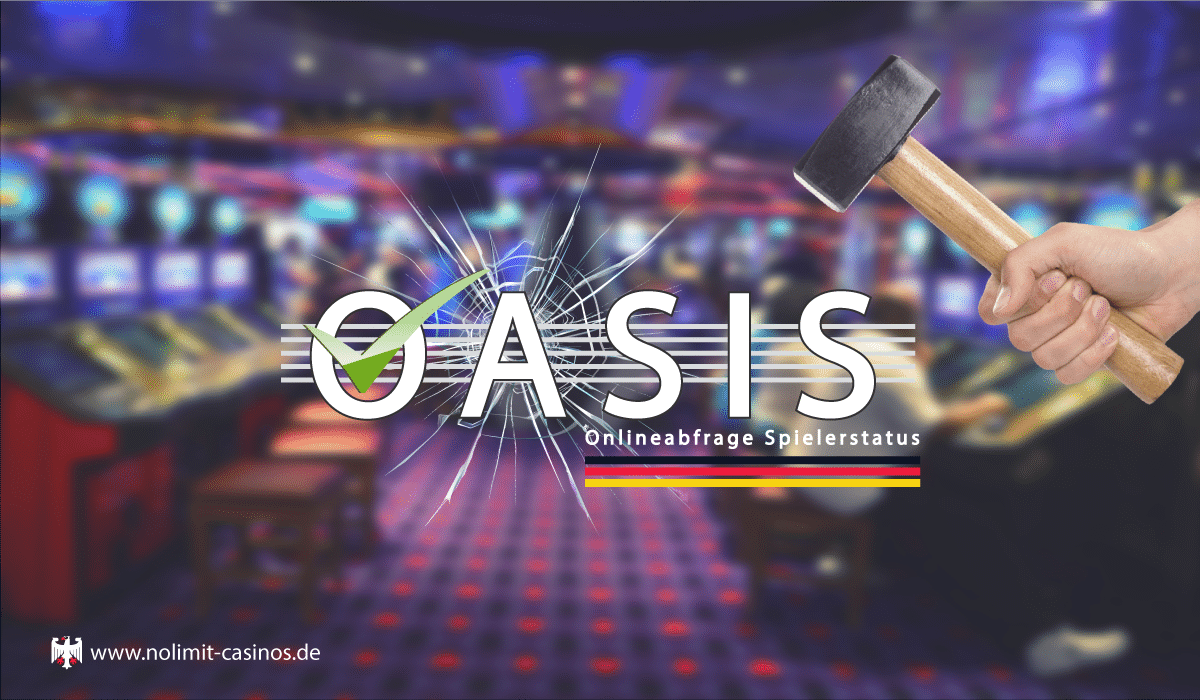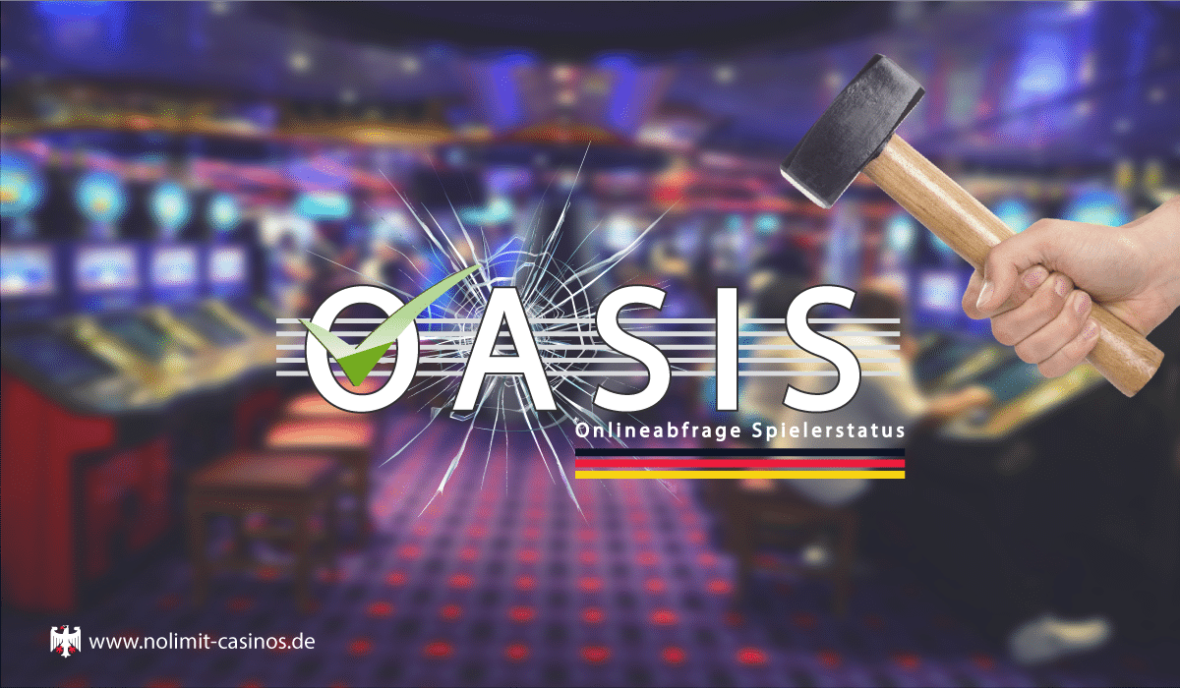 5

Minute gelesen
The OASIS player self-exclusion system has been operating since August 2nd, 2021. According to the regulations of the GlüStV 2021, every online gambling operator in Germany has been officially asked to connect to the OASIS, and since then, it has been a topic of much-heated debate because of its uncertain and somewhat problematic nature. This new self-exclusion system had many players searching for alternative ways to unlock the OASIS player ban successfully, but up till now, it's not completely clear how to do so. Wonder how you can remove the OASIS player ban and continue enjoying your gambling experience? Well, enrollment in the OASIS player ban is a fairly simple process; however, getting out of it is less clear for German punters.
---
If you are blocked by the "OASIS" player ban, you can still play here.
---
If you are currently enrolled in the OASIS player ban system or are contemplating whether it is a smart decision for you, you are probably wondering how you can undo your self-exclusion. The short and quite unfortunate answer to this question would be that there are still no explicit and all-in-one procedures to remove your OASIS player ban until the previously indicated period of exclusion has expired.
Once you are enrolled in the OASIS lock file, you are stuck in the system until your agreed-upon exclusion period has run out. Even more so, a gaming operator even has the right to maintain your OASIS player ban indefinitely if they have a credible reason to believe that you have a gambling addiction. Thus, should you choose to self-exclude from gambling through the OASIS system, you have to be ready to face the possibility of never gaining access to some German gambling operators.
Which gambling providers are connected to the OASIS player ban system?
First things first – you should be fully informed about gambling providers that are directly connected to the OASIS player ban system. The OASIS lock file is officially managed by the state of Hesse and by the regional council Darmstadt (RP). The RP Darmstadt is the one that states which organizers are connected to the OASIS lock file and refers to the regulations of the State Treaty on Gambling. The connected gambling providers to the OASIS player ban are:
Amusement arcades
Sports Betting promoters
Lottery providers (lotteries that are held more than twice a week)
Online casino operators
Horse betting operators
Bookmakers
Organizers of online casino games
Online poker promoters
Virtual slot machine organizers
Player accounts are being unreasonably blocked
As more casinos keep registering to the OASIS self-exclusion database, there have been occasions of confusion and increased reports of players having their accounts blocked without their knowledge. In some cases, players are getting added to the OASIS player lock file just because of their previous bans from land-based casinos. Overall, the situation regarding the new exclusion system continues to be uncertain and confusing since both – the new treaty on gambling and the OASIS are still in their early stages, and there is a serious lack of information and specifics.
Since the OASIS player ban system went live in August 2021, German punters frequently find their accounts blocked without warning or even an explanation. If this ever is the case with your account, our suggestion would be first to contact your provider's customer support and update your registered data. If the problem remains unsolved even after contacting customer support, your next step should be to directly communicate your issue with the Darmstadt Regional Council in Hesse.
As it's been almost nine months already since the launching of the OASIS self-exclusion system, we should be expecting to see additional guidelines and clauses regarding further specifics, as OASIS is being continuously evaluated, updated, and adjusted. It is also highly likely that OASIS players ban lifting procedures to undergo additional updates, but so far, there is an information gap that needs to be filled as soon as possible.
What are OASIS exclusion periods?
The OASIS player exclusion system comes with one of the longest and toughest barring procedures compared to other self-exclusion systems. According to the new treaty on gambling, the GlüStV 2021, a player ban cannot be removed before the agreed-upon period has lapsed. Once a player's exclusion period is over, only then can a player send a filled-out application to have their online casino ban removed. For self-exclusion, a player ban period can range from three months to a year (even more, if desired), and for a third-party exclusion, a minimum player ban period is one year.
OASIS player ban-lifting process
When a player's exclusion period is over, it is the sole responsibility of the barred player himself to start the ban lifting process. Previously, individual organizers had the authority to remove their own punters' exclusion, but it is utterly important to note that this is no longer the case. According to the OASIS system's new rules and regulations, a player who wishes to lift their gambling ban must communicate their will with the Darmstadt Regional Council itself as soon as their barring period has expired.
The excluded player must personally request an "application to remove an exclusion" that should be filled out properly and personally sent along with a copy of acceptable identification. As of today, there is no possibility for a player ban to be removed online; however, as OASIS self-exclusion system is continuously being processed, tested, and analyzed, there is a real chance to see some changes in the near future.
How long does it take to remove a player ban?
It is important to stay informed regarding the current OASIS player ban lifting procedures because the current situation is that if you don't submit your own application, then you won't be able to lift your player ban. In the event of self-exclusion, the bar-lifting process can take anywhere from a week to a month to be fully completed. As for a third-party exclusion – your ban will take no less than a month to be properly lifted. It is highly suggested to try and avoid any mistakes in your application to remove a self-exclusion, as it could take extra time if you are forced to resubmit your application. For example, if you submit your OASIS player ban-lifting application a day too early, your application will immediately be rejected upon receipt, and you will be forced to resubmit it.
As of today, there is no other way around regarding the OASIS player ban-lifting procedure. If you are a German player who's enrolled in the OASIS player lock file and wish to somehow bypass the strict regulations of this self-exclusion system, the best way to avoid further frustration is to choose alternative casinos with gambling licenses not bound to the OASIS self-exclusion scheme.
Short-term player exclusion
Different from the long-term OASIS self-exclusion, the short-term self-exclusion option is a far more straightforward process that requires remarkably less action from the player. The short-term player ban is simply the way to take a short break should you decide that it's necessary for you. According to the new regulations, online casinos must have an easily recognizable "panic button" displayed on their websites. If a player selects that option, they will be opted into a 24-hour self-exclusion period, practically meaning that they will be forfeiting access to online gambling sites for a 24-hour period. Once that period has expired, a player's gaming access will be automatically restored without any additional actions.
Unlike OASIS, this short-term exclusion is considered to be a far more favorable and less restrictive option for German punters. The short-term exclusion eliminates the potential setbacks of opting into the OASIS player ban system. By choosing the short-term player exclusion, you will be avoiding the risk of unwarranted blocked accounts, permanent exclusion, or a long processing ban lifting procedure.