EU Casino Licenses
---
The first thing any online gambling operator must do to offer gaming services legally is to obtain the appropriate casino license. Casino licenses ultimately represent permission to offer gambling products, granted by the official gaming control board in accordance with rules and regulations laid out by gambling laws in the respective jurisdiction. Obtaining a gambling license means that the online casino operator has met the conditions and requirements to guarantee complete player protection and a favorable gaming experience.
Casino licenses allow authorities to monitor and enforce active online casino operators consistently. They ensure that licensed operators have done their due diligence and hold the proper qualifications to run an ethical gambling business with integrity, transparency, and social responsibility. The licensing process also subjects operators to thorough security checks, background checks, and system checks to ensure sufficient and fair gaming practices.
Europe hosts a multitude of regulatory gaming authorities, which all operate based on different standards and expectations. We aim to direct you only to online casinos holding the most trusted and reputable licenses in the gambling market.
Importance of Casino Licenses
---
Now that you know what exactly a casino license is, you may be wondering why it is so important to choose an online operator with a reputable license. The short answer is to ensure that you receive a safe, secure, and satisfying gaming experience. In reality, the casino license is the most important factor to consider when choosing an online casino for your gambling activities. It is encouraged to consider that a casino license issued based on high standards is far more valuable than one easily attainable. A gambling authority that heavily scrutinizes applications will succeed in introducing trustworthy and credible online casinos to the online gaming market.
An online casino holding one of the recommended international licenses will be able to ensure the safety of your personal information and well-being. You can expect your sensitive data to be collected and handled in a responsible manner that poses no threat of misuse. Casinos holding reputable licenses take appropriate measures to deliver efficient financial processes and secure payment methods for deposits and withdrawals. It will also be to your benefit to have access to dispute resolution services and customer support. Some of the mentioned licensing authorities are distinctly responsive and actively help resolve any issues you may encounter with an online operator, which will help alleviate potential setbacks and stress.
---

The United Kingdom Gambling Commission (UKGC) is the official UK gambling regulator responsible for issuing casino licenses under the Gambling Act of 2005. The UKGC license is highly respected and is required for any online casino that wishes to operate legally within the UK. The licensing regime is considered one of the most successful in Europe, with over 90% of the UK's online gambling activity taking place on UKGC regulated sites. The licensing process closely evaluates each applicant to ensure that they are prioritizing player safety, financial security, and gaming integrity.
UKGC licensed casinos are regulated and monitored by the UKGC directly. With a UKGC casino, you never have to question the protection of your personal data and can guarantee financial security as it is required that operators keep player funds completely separate from operating funds. Like other reliable licenses, UKGC casinos do provide an extensive array of safe and secure payment methods but have yet to implement cryptocurrency options.
The UKGC is exceedingly responsive and proactive regarding dispute resolution and fully dedicated to social responsibility. They emphasize responsible gambling with strategic taxation, gaming limits, and self-exclusion options. Their dedication to player safety has led to the imposition of even tighter licensing conditions in response to reports of negligence and irresponsible gambling. The solution ultimately proves that a UKGC casino is held to extremely high standards that are strictly enforced. Read More
---

A license issued by the Malta Gaming Authority is considered to be one of the most highly regarded international casino licenses in the world. Online operators are heavily scrutinized and required to present detailed documentation in a complex multi-step process to receive an MGA license. MGA licensed casinos will have demonstrated operational viability, optimal business practices, regulatory compliance, and a thorough external systems review. The MGA conducts further compliance checks by annual reassessment. There is also heavy emphasis placed on complete player protection by means of ensuring transparency, security, and gaming fairness.
The Malta Gaming Authority enforces responsible gaming features and takes an active role in dispute resolution, which is greatly beneficial to players. The MGA license is also one of the international casino licenses that achieve the highest level of player satisfaction. An MGA casino has the capability of providing an impressive variety of gaming options, including games of chance, player versus player games, and controlled skill games. They also provide diverse payment methods which are both convenient and guaranteed to be secure. You can rest assured that an MGA licensed casino will be thoroughly verified and enforced at the highest standards. Read More
---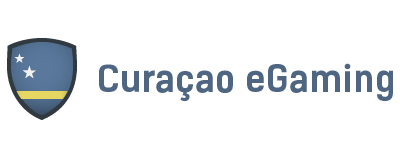 Curaçao eGaming (CEG) is the regulatory authority responsible for issuing Curaçao online casino licenses since 1996. They work exclusively with the Gaming Curaçao Service Alliance (Gaming CSA), the leading master license holder who offers sub-licensing to online operators. The application process for this particular license is far more relaxed than some of the other options, with licenses issued as quickly as one week. Still, as an industry veteran, CEG provides a reliable, safe, and enjoyable gaming experience. Every applicant abides by the CEG principles, including sustainability, integrity, and responsibility ("SIRE").
Like any other casino license, there are pros and cons to choosing a CEG licensed operator. Unlike many other jurisdictions, an online casino operator in Curaçao may offer any type of game under the umbrella of a single license allowing for a significantly more diverse gaming platform. They also provide a convenient variety of reliable conventional payment methods as well as specialization in crypto compliance. A few disadvantages, however, come in the form of taxable winnings and sometimes questionable dispute resolution practices. The relaxed licensing process may allow for potential discrepancies, but Curaçao eGaming regularly investigates license holders to uphold gaming integrity and weed out potential rogue operators. An online casino with a Curaçao license is certified legitimate, credible, and trustworthy. Read More
---