Interstate Treaty on Gambling (GlüStV 2021)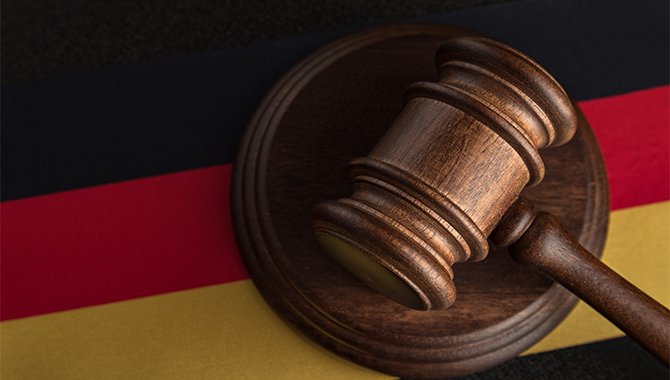 Gambling in Germany – Brief Overview
Gambling in Germany is regulated by the Interstate Treaty on Gambling (GlüStV). It should be noted that Online Gambling/iGaming in Germany was prohibited. Namely, all German states were prohibited from obtaining licensure that would allow them to establish online gambling operations (With the exception of Schleswig-Holstein). Therefore, German players had no legal online gambling options within the country. However, the situation has changed in 2021.
In March 2020, the 16 federal states of Germany unanimously decided to adopt the fourth Interstate Treaty on Gambling (GlüStV 2021). The new bill came to effect on July 1st, 2021. GlüStV 2021 legalized iGaming on German soil and laid out the framework for the regulation and licensing regime of sports betting, virtual slots, online poker, and online casino games.
We reviewed all legal documents and developed a comprehensive guide. Continue reading to learn all you will need to know about the new Interstate Treaty on Gambling AKA GlüStV 2021.

The Reasoning Behind GlüStV 2021
It is true to say that Germany's approach to online gambling has been a constant topic of debate due to its contradictions to EU law and restrictive nature. While the goal was to correct these discrepancies, the new law is commonly referred to as unconstitutional and is more restrictive than most neighboring European countries.
As stated by the GlüStV 2021, the new regulations were adopted for the following reasons:
To prevent gaming addiction and promote gambling control
To provide an attractive online gambling market that will help to channel players to licensed operators
To protect minors and provide absolute player protection
To protect players from fraudulent activity and to prevent gambling-related crime
To protect the integrity of sports competitions
Many of the new regulations directly contradict the intended goals of the treaty. There is no evidence to suggest that the imposed limitations will provide full player protection or further prevent gambling addiction, making them arbitrary and excessive. Online operators holding alternative EU licenses also have social responsibility initiatives and restrictions to address similar objectives with far more player satisfaction.
Additionally, the new regulation introduces a new tax regime and advertising rules. Most importantly OASIS – German self-exclusion scheme which will go live in August 2021. As a result, German gamblers, for sure, should expect to see significant changes in the German market.
Another perspective that should be noted is that the new treaty is striving to redirect German players from international operators to local betting sites. The rationale behind the treaty is presented to suggest increased protection of players by creating a safe, controlled, and regulated market. While some of the regulations achieve this initiative, most seem to have no evidence to support any reasonable cause.
---
A closer look at the new GlüStV framework reveals a strong emphasis on channeling players to licensed operators to regenerate the lost Gross Gambling Revenue (GGR) that other countries like Malta and Gibraltar have since claimed.
---
The treaty aims to redirect customers to a regulated market yet provides little incentive to do so. The German online casino market alone is estimated to be worth €2.2 billion, a valuation expected to reach €3.3 billion by 2024. Currently, less than 2% of German players are wagering with German online operators. Furthermore, the new iGaming tax on turnover is 5.3% thus, equivalent to 57% of the GGR instead of the European average of 20%. Considering this and other limitations brought by the GlüStV 2021 we estimate that opting for online operators with European licenses will likely remain the preferable option for the German players.

You can play at alternative online casinos with ease, knowing that they are held to high licensing standards, are trusted in the European market, and cater to your freedom as the player, all while still promoting responsible gambling.
Limitations brought by The GlüStV 2021
All the Major limitations brought by Germany's new Intrastate Gambling Treaty are as follows:
Monthly deposit limit
According to the GlüStV 2021 – Players will be given the option to set their limits at a maximum of € 1,000 per month upon registration with an online gambling operator. This limit will apply across all providers, meaning that bettors will be permitted to spend a total of € 1000 on all gambling sites holding a German License in a 30-day period.
Bet limit on slots
Bundestag came down hard on Slots. As stated in the GlüStV 2021 virtual slot machines will no longer be referred to as "casino" games and may only be offered separately from other casino and table games. As the New Gambling Bill states, in order to protect players from gambling addiction, GlüStV set € 1 as the maximum bet limit for each spin.
No Autoplay Feature & Progressive Jackpots
Despite the fact that representatives of the European Gambling and Betting Association (EGBA), the German Sports Betting Association (DSWV), and other organizations have expressed skepticism of the strict regulations, ultimately claiming that these changes will not achieve stated goals – Autoplay features will also be prohibited! Moreover, Slot-Game providers will be restricted to offer Progressive Jackpots.
No Table Games, Live Casinos
According to the new guidelines of GlüStv, live casino games remain banned, meaning that bettors will not have access to live broadcasts of any games from land-based casinos or gaming arcades. However, online casino games like blackjack, roulette, and baccarat are subject to individual state laws and policies.
Responsible Gambling – OASIS Lock File
Operators must connect to the central barring system – OASIS, which is similar to UK's GAMSTOP. This system makes it possible for players to request self-exclusion in which they would be restricted from online gambling for a minimum of three months. Players can also be barred for up to one year if reported by an individual operator or third party.
We should mention PANIC BUTTON here as well. Every online gambling domain must also offer a permanently displayed "panic button," which will result in a short-term self-exclusion upon clicking. If a player selects this option, they will have opted into a period of 24 hours where they will be restricted from all online gambling operators.
Lastly a couple of words about Sate surveillance. The central lock file is monitored by Government. Thus, Government will try to ensure that information about the gaming behavior of all players is collected and made available to government control authorities. In plain English, this means that if the state controls it, players with suspicious gaming behavior can be banned. In addition, every blocking leads – for whatever reason – to an automatic game exclusion from all online gaming providers with a German license.
---

You can bypass these German rules by selecting a reputable casino without a German license and Play without limits!

The Nolimit-Casinos team is actively researching and testing casinos that can be trusted by German Players. We focus on delivering casinos without limits for our audience. Moreover, we offer an extra layer of security for casinos displayed on our site. You can contact us any time and our customer support will assist you with any questions or cases you will have regarding the issue.
The New iGaming Tax on Turnover 5.3%
Germanys newly adopted 5.3% turnover tax rate for online operators is a topic of much debate. The controversial tax system, approved by Bundestag was described by the European Gambling and Betting Association (EGBA) as punitive. The organization argues that a 5.3% tax violates the objectives of the GlüStV and contradicts European law. It already proved ineffective in directing gambling traffic to the regulated market due to lower player payouts and an unattractive market for providers.
The high tax rate has also brought noticeable disadvantages for both the operators and consumers. The tax has already forced operators to transfer the cost to the players to maintain some previous revenue and profitability, and other companies, such as Betfair and Betsson have already started to leave the market.
The Düsseldorf Institute for Competition Economics (DICE) released a report showing the proposed tax would result in an unprofitable regulated gaming platform. Opposers of the high turnover tax have recommended an alternative 15-20% tax on gross revenue, which is the European standard.
As the 5.3% turnover tax has started to take effect on the market, organizations like the EGBA and DSWV have begun filing formal complaints with the European Commission. They have stated that the tax rate is a form of illegal state aid favoring the land-based sector that contradicts EU law. Online casinos are being taxed five to fifteen times more than land-based casinos, providing an unfair tax advantage of nearly €294 million in Bavaria alone. By legalizing online gambling, tax revenue is expected to reach €365 million following the introduction of GlüStv.
Under the current circumstance, it remains in the best interest for both operators and players to continue offshore operations and gameplay as there is a more reasonable taxation regime and fewer limitations. Operators can engage in fair competition and the players will forfeit the inevitable transfer of taxes. Choosing an online casino without a German license will undoubtedly mean higher payouts on poker, slots, and online casino games.
Requirements for German iGaming Licenses
Under the new legislation, online operators will be required to fulfill a stringent application process to obtain a German license. The stipulations in place are to ensure that each online casino with a German license coincides with the stated objectives of the treaty
To acquire an official license, operators must provide documentation proving their expertise, reliability, capability, and dedication to social responsibility. The licensing regime intends to provide players with absolute protection, but this will not come without strict limitations in the player's gaming experience.
---
Licensing Requirements For casinos:
---
In addition to these requirements, online gambling providers must ensure that minors are blocked from accessing all offerings, credit is not issued to any player, and all rapid repetition features are eliminated.
Reliability and Expertise
To prove their reliability and expertise in the permit area, applicants must provide information regarding their identities and all other shareholders, partners, and investors. This helps ensure that all involved parties are responsible and committed to running a legal online gambling operation. They must also prove their gaming expertise by creating a gaming platform easily understandable by the licensing authority to ensure a smooth and clear presentation to the players.
While this process more directly affects the actual operators, players will benefit from knowing what stipulations are considered when issuing licenses. Like alternative European licenses, a player who chooses to play at an online gambling site with a German license will know that the operator is trustworthy and knowledgeable.
Performance Capability
An operator seeking an online gambling license must demonstrate their performance capability by paying a security deposit and providing proof of sufficient equity capital and profitability. The security deposit will be a minimum of €5 million up to a maximum of €50 million, dependent on their expected average turnover rate. This security deposit serves as an insurance policy against customer payment claims and ensures that the provider possesses the funds to run a fully functioning and ethical online gambling operation.
Social Responsibility Concept
All operators of sports betting, virtual slot machines, online casino games, and online poker must demonstrate a fully operational and scientifically evaluated social responsibility concept. The concept must ensure the exclusion of minors and barred players while encouraging responsible gaming—many of the new gaming limitations imposed on online gambling fall under this requirement.
Deposit/stake limits
Separation of offers
Restricted parallel playing
Accessible responsible gaming resources
Short term barring
Notification of elapsed time during gameplay
How Online Gambling Offerings will be Organized
Online gambling providers will need to adhere to provisions that regulate how games can be presented and how players can engage. Operators will have the opportunity to obtain multiple licenses. However, it will be prohibited to display different products in the same area of a domain. This means that you may find online poker and virtual slots on the same domain, but the offers will be in separate geographical locations. Additionally, operators cannot advertise their virtual slots offerings on the same page that online poker or casino games are offered. The only exception is made with online sports betting and horse race betting, which can be presented in the same area of a domain.
Players will not be permitted to play with multiple operators simultaneously. It will remain the operator's responsibility to authenticate each prospective player's status and identity to make sure that these requirements are adhered to. Players will therefore be limited to play only one offer at any given time. There will be a one-minute waiting period when switching between games on one domain and five minutes when switching between operators to account for the status verification process. The German Sports Betting Association (Deutscher Sportwettenverband DSWV) criticized these policies, calling them consumer-unfriendly and cause for increased abandonment rates. Players can find offshore operators that offer more freedom and less waiting.
Responsible Gaming Features to be Implemented
Self-Exclusion: The social concept must include methods of protecting players against gambling addiction and gambling-related harm. One of the biggest initiatives in the concept includes the self-exclusion scheme. Operators must connect to the central barring system, OASIS, which is similar to UK's GAMSTOP. This system makes it possible for players to request self-exclusion in which they would be restricted from online gambling for a minimum of three months. Players can also be barred for up to one year if reported by an individual operator or third party.
The self-exclusion system is an initiative to help problem gamblers refrain from engaging in any gambling activities. While it is a concept of good intention, there is no real evidence of a direct correlation between self-exclusion and problem gamblers. In fact, it is estimated that only 33% of people enrolled in a self-exclusion program are actually problem gamblers. Online operators with a German license will be required to connect to Oasis, which will allow self-exclusion and third-party barring meaning that an operator or any person can report you as a problem gambler and ban you from all providers in the system. According to the treaty, you must be given a chance to respond before the barring becomes official. The unbarring process is done through a written application and can take anywhere from a week to a month to complete.
This entire process infringes on player freedom as it ultimately takes away your right to decide when and how you want to engage in gambling activity. The self-exclusion scheme can also affect your personal or professional life as it requires constant verification of personal data, possible suspension of payment options, and you could potentially be blacklisted from financial institutions. It is also interesting to note that if a barred player enters a gambling institution, they could be subject to arrest and a misdemeanor which would create further harm that would contradict the idea of absolute player protection. People should have more control over how they choose to approach their gambling habits, granted they are provided with the appropriate responsible gaming resources, support, and contacts.
Players enrolled in Oasis may find getting the exclusion lifted to be a lengthy and challenging process. Suppose you wish to avoid the self-exclusion scheme or have enrolled for reasons other than a gambling addiction. In that case, the good news is that you can find many other sites operating without a German license that can provide a rewarding and safe gaming experience not linked with Oasis.
Short-term barring: Every online gambling domain must also offer a permanently displayed "panic button," which will result in a short-term self-exclusion upon clicking. If a player selects this option, they will have opted into a period of 24 hours where they will be restricted from all online gambling operators. At the end of this period, the ability to play will be automatically reinstated.
---
PANIC BUTTON- Every online gambling domain must also offer a permanently displayed "panic button," which will result in a short-term self-exclusion upon clicking. If a player selects this option, they will have opted into a period of 24 hours where they will be restricted from all online gambling operators.
---
Notification of elapsed time: A less extreme feature is known as the "reality check." Operators must provide a notification each hour that requires action from the player. Then, if the player chooses to continue playing, they must physically confirm receipt of the notification and be subjected to a five-minute waiting period until play can be resumed. This feature will aim to help players control the amount of time spent gambling. The DSWV has highlighted this as a more efficient, consumer-friendly approach to controlling gambling habits than some other restrictions. However, this still slows down your gaming experience by forcing an unwelcomed cool-down period. Online casinos without a German license may be able to offer control over your experience with uninterrupted play.
Resources for Gambling Addicts: Online operators will be required to inform players of the potential dangers of gambling and provide easily accessible resources for vulnerable players. These resources should include information about self-barring and third-party barring, as well as the opportunities for self-imposed gaming breaks. Players should also easily find links to responsible gaming websites and contacts for gambling addiction support services.
Player Information, Accounts, and Data
To participate in any online gambling activity, you will need to create an account for each individual operator. The operator will then be required to request that you provide personal information to complete the verification process and authenticate your identity. The purpose of this is to uphold the barring of minors and vulnerable players and to track the cross-provider deposit limit.
This topic has since sparked a legal debate regarding constitutional rights and data protection issues. The databases used to track and transmit data are thought to be excessive and in violation of data protection laws. Signing up for a German online gambling platform asks for too much personal information, stores too much data, and requires too much time to complete the verification process.
There is the issue regarding how much data and personal information is necessary to operate ethically and how long that data should be legally stored. Collected information and data should be limited to what is necessary. The three databases storing player data include the limit file, activity file, and new lock file. These are all established to maintain the newly imposed limitations on internet gambling. You will be constantly asked to verify your identity when making deposits, switching to a new game, or a new operator. The problem is determining how much data and information is truly required. Under these requirements, your personal and financial data is stored in a system that can be a risky liability. Data can be stored for as much as five years after an account is closed.
To create an account with a new operator, you will need to go through a lengthy verification process involving multiple steps which will most likely cause frustrating delays to gameplay. To sign up for an account you must first provide personal information to be processed and confirmed. Sometimes you may even be asked to provide further documentation. The operator may ask you to send a picture of yourself with your ID card, passport, or something like that. The whole process could take several days. By that time, you could already be enjoying a game of online poker or virtual slots with an offshore site.
choosing online operators without a German license, you can often bypass the time-consuming procedures to start playing faster while divulging far less personal information.
Financial Limitations and Marketing
Many legislative changes regard topics that will greatly affect gamblers who wish to place wagers on games of chance. In an attempt to provide absolute player protection, a wide range of limitations will officially go into effect with the new GlüStV These regulations are intended to limit potential gambling-related harm, debt, and addiction. There will also be imposed restrictions on advertising practices that will be put in place to limit exposure of gambling activities to vulnerable players and minors. Unfortunately, in general, this means that players will experience limited freedom to engage in their favorite games in the way that they are accustomed to. The financial limitations do not consider individual levels of play and financial strength, making the approach inconsistent. Responsible gamblers, high rollers, professionals, and players in upper financial brackets will be subjected to the same limitations as low-income or vulnerable players. Many other countries operate successfully with far less restrictive laws while still providing substantial player protection. The low monthly deposit limits and extensive tax proposal will result in less action and lower payouts.
Mandatory Deposit and Withdrawal Limits
One of the most significant changes that will come into effect in the GlüStV 2021 is a mandatory deposit limit. Additionally, players will be subjected to withdrawal limits on winnings according to individual state laws; however, these limits are not directly stated in the GlüStV and may be subject to changes.
As part of the licensing process, operators will be required to implement a system in which players will be prompted to set a mandatory monthly deposit limit. Players will be given the option to set their limits at a maximum of €1000 per month upon registration with an online gambling operator. This limit will apply across all providers, meaning that bettors will be permitted to spend a total of €1000 on all gambling sites in a 30-day period. These limitations are intended to control the amount of money that players can lose but also eliminates opportunities for high rollers and professional poker players.
While the deposit limit supports the GlüStV objectives, it does not take into account individual assets. The common argument is that a player with more financial freedom should be permitted to play higher stakes if they wish. The DSWV suggests that other systems in place are enough to achieve player protection, calling the deposit limit an arbitrary limit on the German gambling market.
Restrictions on Advertising
Advertising gambling products will come with challenging obstacles and may indirectly affect the players. According to the new law, operators will not be permitted to advertise their products from 6:00 AM to 9:00 PM. This has raised many concerns regarding advertising revenue and the ability to channel players into the newly regulated market. Without proper advertising, operators will struggle to direct traffic. This also means less exposure and promotional offers to the player.
Some positive changes are coming to advertising laws that will aim to protect vulnerable individuals. The provisions in the GlüStV prohibit targeting minors, barred players, and self-excluded players. Online gambling advertising must not encourage excessive wagering or aim to attract non-gambling citizens. It cannot be misleading by suggesting the chances or amount of winning. The GlüStV also states that marketing campaigns cannot present products as a solution to financial problems. Games of chance are based on luck and random events with no guarantee of winning.
Alternative Licenses in Europe
The main question raised by critics is whether these limitations will effectively assist in combating gambling addictions and gambling with unlicensed operators. Many suggest that the strict limitations on both players and operators will ultimately drive players to international operators without a German license.
The answer will become clearer over the next couple of years. Still, the good news for players who wish to avoid these limitations is that there are many other internationally recognized and trusted licenses. If you find yourself seeking a less restricted gambling platform, then it is important to be aware of operators with these alternative licenses and how they can assure safe play while forgoing the financial limitations.
Alternative Reliable Licenses:
Gibraltar Regulatory Authority (GRA)
UK Gambling Commission (UKGC)
Curacao E-Gaming Authority (CEG)
Isle of Man Gambling Supervision Commission (GSC)

Regulations in Online Poker, Virtual Slots, and Online/Live Casino Games
The German Interstate Treaty on Gambling (GlüStV 2021) has officially legalized online casino games, virtual slots, and sports betting. Since new regulations have come to effect, operators and players are subjected to a regulated online gambling market with strict game-specific limitations. Players and operators in these areas are required to adhere to the general restrictions and licensing requirements. The new rules having both positive and negative effects on the overall gaming experience.
Online Poker
Online poker players found the layout to look a little bit different from what is familiar. While it falls under the legal definition of online casino games, the regulations will be unique. Per the new legislation, operators must provide provisions for each poker variant approved on their permit. These provisions include maximum limits, maximum funds allowed at the table, and maximum buy-ins and re-buys for poker tournaments.
Auto-play features prohibited
Random table assignments
A player can sit at a maximum of four tables
One change that is already being scrutinized by avid poker players and professionals is the prohibition of playing at multiple virtual tables simultaneously. Many of these players are accustomed to playing an unlimited amount of poker games at once. Taking away that function has already greatly decreased player profits and winning probability. Following the introduction of the new framework, poker players are limited to seats at a maximum of four tables at any given time.
Virtual Slot Machines
The regulations on virtual slots are highly restrictive in terms of the amount of money a player is permitted to bet and features that contribute to the excitement of the games. Virtual slot machines will no longer be referred to as "casino" games and may only be offered separately from other casino and table games.
€1 stake limit
Minimum 5 seconds between spins
No autoplay feature or jackpots
Players can play only one game at a time
To support and protect players from gambling addiction, the GlüStv sets a €1 stake limit for each spin, and accumulated jackpots have been eliminated. Additionally, operators must impose a mandatory five-second period between spins. Autoplay features are also be prohibited. These changes were made to the treaty because slowing down the game and limiting the stakes supposedly help players control their gambling habits and losses. The provisions have been a topic of debate and argued that there is no evidence to support the efficacy of the limits. Representatives of the European Gambling and Betting Association (EGBA), the German Sports Betting Association (DSWV), and other organizations have expressed skepticism of the strict regulations, ultimately claiming that these changes will not achieve stated goals.
Under the new legislation, players are also limited to playing only one virtual slot machine at any given time. This rule is in place to support the treaty's objectives but ultimately hinders the competitiveness of the German market. Players accustomed to playing multiple slot machines feel unfulfilled by the new gaming structure, posing the same problem with online poker players. The imposed regulations could potentially lead players to choose operators in the unlicensed or unregulated market with many available online options.
Online/ Live Casino
Regulations regarding online casinos and live casino games are a little less clear at this point in time. According to the new guidelines of GlüStv, live casino games remain banned, meaning that bettors will not have access to live broadcasts of any games from land-based casinos or gaming arcades. However, online casino games like blackjack, roulette, and baccarat are subject to individual state laws and policies.
With little information about individual state plans for online casino gaming, it is difficult to predict the future of virtual table games in Germany. One thing that is for sure is that the number of licensed operators will be limited to the number of land-based casinos to support the overall stated objectives in the treaty. The Secretary-General of the EGBA criticized the decision saying that operating online casino games on a state-by-state basis would result in inconsistencies in the newly regulated market.
Regulations in Sports Betting
GlüStv 2021 introduced new regulations and limitations on sports betting operations intended to help protect the integrity of sporting events while promoting a safe and controlled gambling environment. The treaty is set to only regulate sports betting and will not include social or financial betting regulations, which will remain banned.
Given Germany's inconsistent history with sports betting, this could mean a notable improvement if implemented effectively. However, Germany may find it difficult to channel sports bettors to locally licensed sites due to some of the extensive regulations that are in place.
Betting on minors or amateurs is prohibited
Combination and Single Bets Permitted
Live betting excluded with exceptions
Over/under markets excluded
The GlüStv prohibits any sports betting activities on sporting events in which minors or amateurs are involved. There are some exceptions in the case of major national or international events. This is a common legal practice worldwide, including in the United States, where many states have prohibited betting on college athletics. These limitations are put in place to further protect young athletes and to uphold the integrity of sport.
Under the new legislation, bettors are allowed to place wagers on a game's outcome, on limited events during gameplay, or a combination of both. The main rule that is most likely to deter consumers is the general exclusion on live sports betting, referring to wagers placed while the game is unfolding. According to the new law, live betting are mostly excluded except for wagers placed on the next goalscorer and final results but is limited to low-scoring games like soccer, ice hockey, or volleyball. The new gambling law eliminates the more exciting aspects of sports betting, including some prop bets, over/under wagers, and parlays. Many offshore operators allow bets to be placed between game halves, quarters, or even plays. Thus, consumers may find an unfulfilling gaming experience with less action and winning opportunities in the new regulated German market.
The DSWV has expressed concern regarding the barriers and speculates that many avid sports bettors are likely to choose platforms that don't hold a German license. This could potentially contradict the objectives of the gambling reform and push gamblers to seek international and offshore operators for more variety in their gaming experience. Therefore, the DSWV recommends more flexibility in sports betting as it would not greatly affect betting habits or the social significance of sport.
Final Thoughts on the GlüStV 2021
There are countless skeptics and critics of the German Interstate Treaty on Gambling. The popular opinion of many organizations and advocates for a modernized liberal approach stands that the legislative changes will ultimately prove ineffective. The strict limitations, regulations, and adopted turnover tax contradict the new GlüStv and EU law, which is likely to face unending challenges in the coming years. The GlüStv 2021 will continue to be scrutinized and held under a microscope by those dedicated to ensuring a reasonably regulated online gambling market in Germany.
Some of the biggest problems with the new treaty are the 5.3% turnover tax, data protection issues, and limited player freedom. Taxation on the regulated market is inevitable; however, the question and debate remain with the fact that the German government chose to implement a taxation regime that contradicts the treaty's goals and the entire basis of EU law. Why would you be expected to transition into a regulated market with the highest tax rates and the lowest payouts? Where is the incentive?
The UK is considered one of the best examples of a highly regulated online gambling market. However, in recent times, players in the UK have experienced a similar increase in limitations and taxation, which have led many to relocate to other providers with alternative European licenses. In 2019, the turnover tax increased from 15% to 21% of gross revenue, just over the European average. The 6% did not go unnoticed by players and operators. This last year also saw many new limitations that disrupted the players' gaming experience. From 2018 to 2020, the UK has seen the number of gamblers using unlicensed operators nearly double. These players have experienced continued satisfaction with online operators holding EU gambling licenses (MGA, GRA, CEG).
To achieve the stated objectives and effectively channel players to license sites, German law needs to present an attractive and competitive gaming experience, which it has failed to do. Operators are already experiencing financial decline, and the limitations are too restricting and unattractive to gaming preferences. There is a strong recognition that as the new laws become more solidified, many amendments will need to be made for an optimal gaming experience. Players who wish to avoid the imposed limitations and restrictions should be mindful of casinos holding respected EU gambling licenses, like Malta and Gibraltar, to ensure a safe and secure alternative platform.
---